Sunday, May 7
Words and Stories
Historic DeKalb Courthouse, Performing Arts Tent
101 E. Court Square, Decatur, GA 30030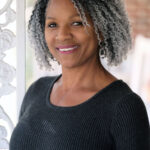 Host: Derona King
Derona King is the creator of Story Matters, an interactive learning workshop, to help people reclaim purpose and creativity in their work through storytelling. Derona says, "Stories help us find common ground and teach us about community, culture and even ourselves." She even engages storytelling in her role as a certified wellness and nutrition educator as a way to help people achieve positive lifestyle changes that last. Derona has been creating stories with her husband Carl for 40 years.
Zilphy's Garden: zilphy.com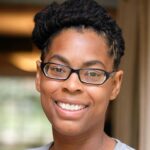 Jazmine LeBlanc
Jazmine LeBlanc is an author, international storyteller, and muralist who works to amplify voices in her community. She believes that everyone needs to be able to see themselves in stories. Jazmine creates art and helps people connect to their stories as the Director of ELLA Library, a community-based art and culture non-profit in Chattanooga, Tennessee.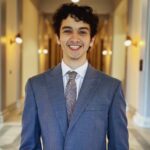 Royce Mann
Royce Mann is a student, activist, poet, and political organizer from Atlanta, GA. Royce first gained national attention in 2016 when his poem "White Boy Privilege" received national acclaim. Since then, his work has been highlighted by publications including CNN, Huffington Post, and Esquire, and he has spoken at rallies and conferences across the country, including the MLK Day commemorative service at Ebenezer Church in Atlanta and the inaugural Obama Foundation Summit in Chicago. Royce has previously held leadership roles with March for Our Lives, Amnesty International, and The People's Uprising. Most recently, he worked as a digital consultant for the Stacey Abrams campaign and later served as Youth Engagement Coordinator for Sen. Raphael Warnock's re-election campaign during the runoff. Royce is currently pursuing a bachelor in political science degree at Emory.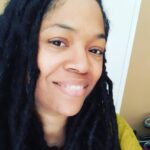 Natalie Kelly
Natalie Kelly is a poet, singer and songwriter based in Stone Mountain, GA. Born and raised in Birmingham, AL. She is a married mother who comes from a family of musicians, poets and ministers. She has been writing poetry and music since childhood. Her first book of poetry was published in 2009 and can be found on Amazon and is titled The Black Baptism: Rise Above Life. Currently, Natalie works on various independent music projects and recently released her musical and spoken word EP, which can be found on https://natkelly.bandcamp.com/releases.