Take the poster home with you!
This year's festival coincides with the City of Decatur's Bicentennial celebration, and the 2023 poster captures the spirit of the city and the arts' vital role in the community.
Posters are available NOW at the Decatur Arts Alliance, located at 113 Clairemont Avenue. During the event, visit the "Merchandise" tent on the Square to purchase festival posters and t-shirts.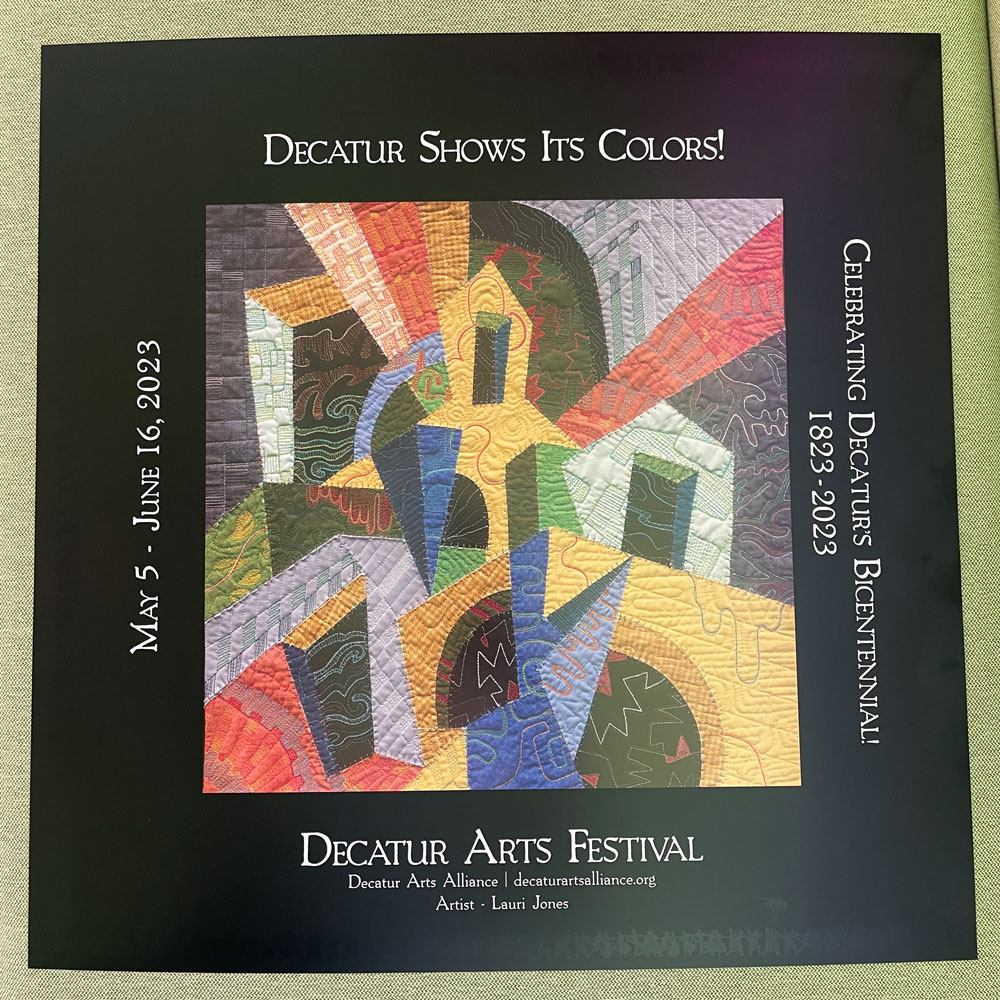 About the Artist
This year's poster artwork is by Lauri Jones, a Decatur-based artist who creates art quilts and intricately stitched textile pieces. A native of Allentown, PA, Lauri graduated from Rhode Island School of Design in 1990 with a degree in Graphic Design. She spent most of her design career creating TV network identities, promotional animations and main titles for both domestic and international clients. In 2009 she received a Master of Arts in Teaching from Savannah College of Art and Design and currently teaches art at The Westminster School in Atlanta, GA. Although Lauri is no longer a practicing graphic designer, her love for grids, letterforms, and modern art are evidenced in her original quilt and textile designs.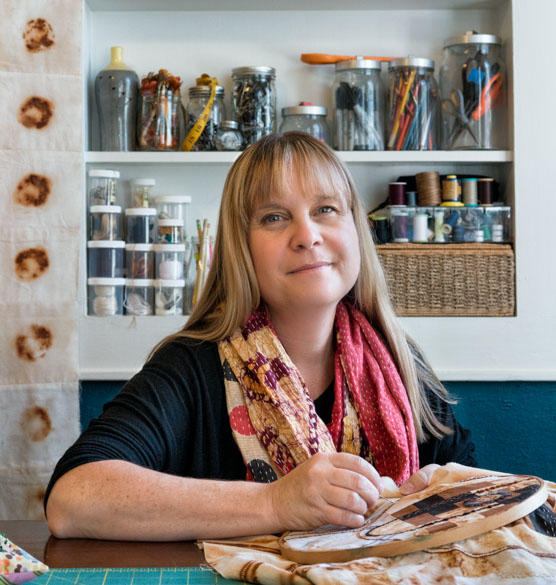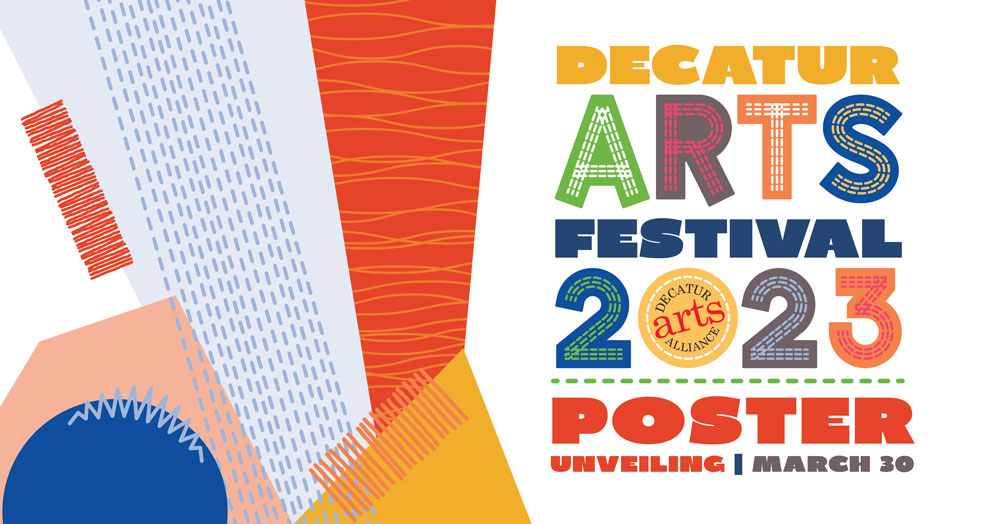 Thursday, March 30 • 5:30-7:30 pm • FREE
Decatur Glass Blowing, 250 Freeman St., Decatur
Poster Unveiling
Thank you to everyone who joined us for the unveiling of the 2023 Decatur Arts Festival poster at Decatur Glass Blowing!