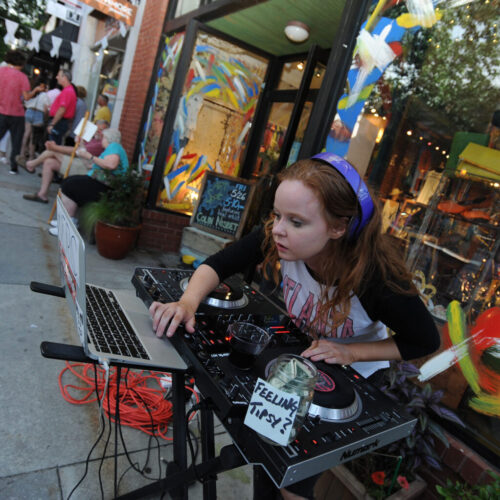 Friday, May 6, 6-10 pm
All around Decatur | Free
City-wide Art Experience
Kick off the Decatur Arts Festival weekend with ArtWalk, a single-night, city-wide art experience that is free and open to the public. Stroll around downtown Decatur enjoying light refreshments and delightful artwork at ArtSpots, exhibits hosted at local galleries, retailers, and restaurants.
The evening's festivities begin with an interactive improv performance on the Decatur Square at 5 pm followed by live Latin music from CubanaSong at 6 pm and Sander Pinheiro at 7:30 pm. They will fill the Square with Cuban beats and Brazilian vibes. Grab a drink from the beverage tent and be ready to dance!
Stop in Little Shop of Stories for an artwork scavenger hunt and head to Wild Oats and Billy Goats for live artist demonstrations. Preview all the participating ArtSpots and happenings below or download the Decatur Arts Alliance app for an interactive map to guide you during the event!