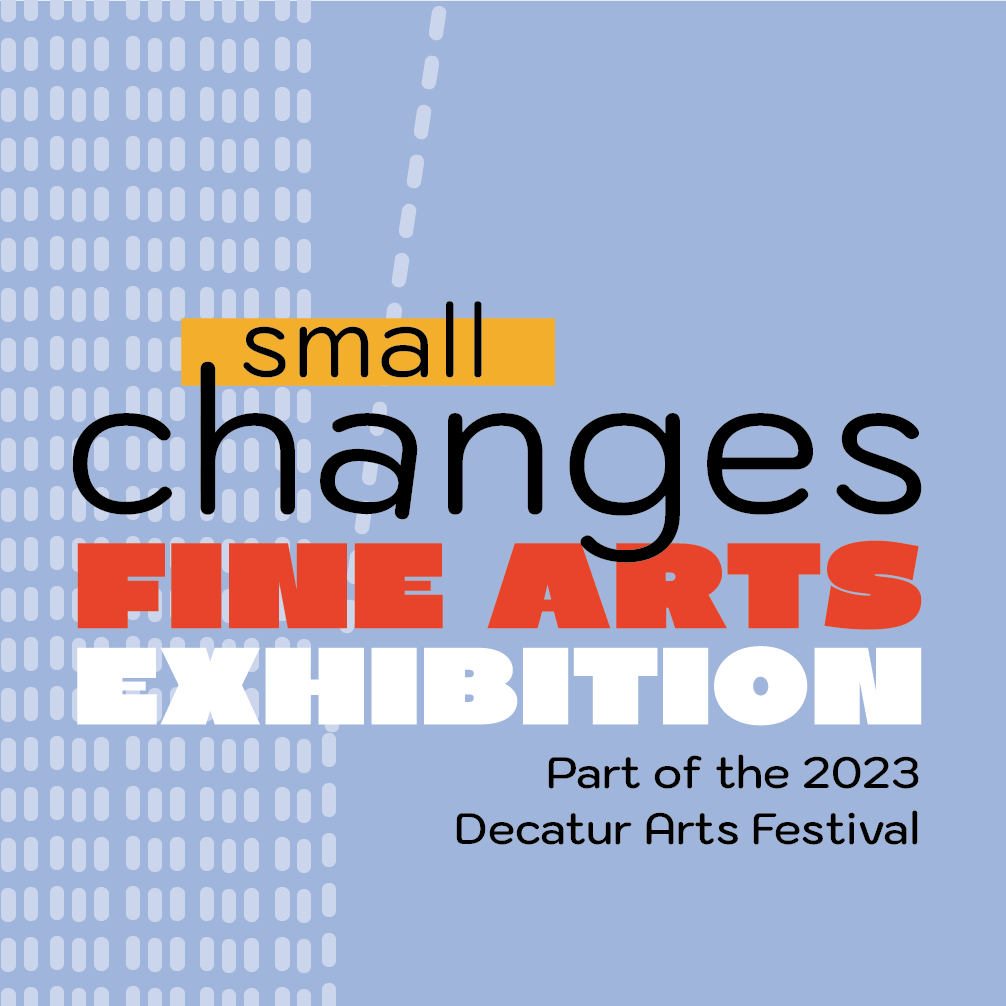 May 4-June 16 • FREE
Gallery hours: Thursday-Saturday, 1-5 pm
Decatur library, 215 Sycamore st., Decatur
Small Changes
The Fine Arts Exhibition is back with a few "small changes." This year each artwork on display is no larger than 24 inches in any direction. And we have a new space in the newly renovated 4th floor gallery of the Decatur Library. To view the exhibit use the parking lot entrance and head to the elevator on the right (with the signage) to access the 4th floor.
The exhibition will have special hours during the ArtWalk: Friday, May 5, from 6:30 to 9:30 pm. You can also stop by at any time during the Decatur Arts Festival: Saturday, May 6, from 10 am to 6 pm and Sunday, May 7, from 11 am to 5 pm. Come back and visit any Thursday through Saturday between 1 and 5 pm May 4-June 16.
Join us for the exhibition's closing reception on Friday, June 16, 6:30 to 9:30 pm to hear artist talks and enjoy light refreshments celebrating the run of the exhibition.
Check out the gallery page for full details on each artwork and artist featured in this year's juried exhibition.