Open Daily: Monday-Friday, 10 am-4pm
Saturday, May 25, 10 am-5 pm | Sunday, May 26, Noon-4 pm
Old Courthouse on the Square | Main Floor
The DeKalb History Center has four exhibits on the main floor of the historic Old DeKalb County Courthouse.
Deep Roots in DeKalb: The Flat Rock Story of Resilience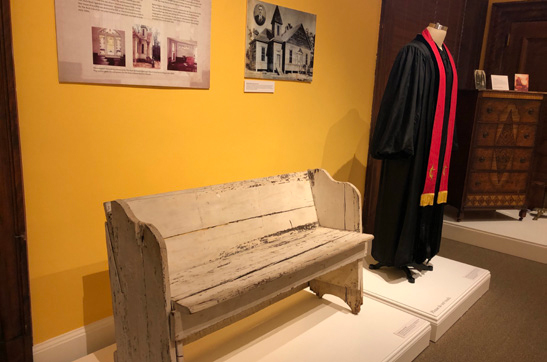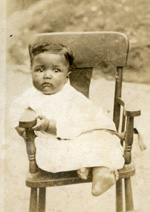 Believed to be one of the oldest African-American communities in Georgia, Flat Rock was founded and strengthened by individuals who wanted to ensure the safety and success of African-Americans in the aftermath of the Civil War. The community of Flat Rock thrived in part because of the immense communal bond of its citizens and the selflessness of its leaders. Theodore A. Bryant, Sr., ensured the development of Flat Rock by purchasing
nearby land and distributing it to families in the area. This gesture allowed the citizens of Flat Rock to build a strong foundation of support and ensure the safety and well-being of the community. Despite consistent animosity and prejudice, the people of Flat Rock remained strong, resilient, and united.
Reclaimed by Nature: the 
Historic Davidson Quarries of Arabia Mountain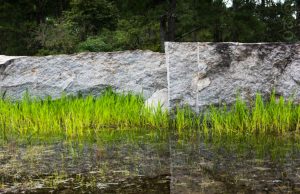 This photography exhibit, by Virginie Drujon-Kippelen, features historic and contemporary photos of a former granite quarry at what is now the Davidson-Arabia Mountain Nature Preserve. These quarries were historically an important part of DeKalb County's economy. Lithonia granite was used in paving and construction projects, including the historic DeKalb Courthouse. In the 1970s the Davidson family donated more than 500 acres of this land to DeKalb County for conservation and preservation. Since this land is no longer quarried, it is slowly being reclaimed by nature, although traces of its industrial past remain.
The Mid-Century Ranch House: Hip and Historic!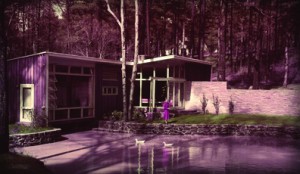 The ranch house has reached the age (50 years or older) that makes it eligible for the National Register. Citizens of DeKalb County see many, many examples of the ranch house around them. They are so common it is almost easy to disregard the patterns of history these houses illustrate.
 Visitors to this exhibit will learn why this house type was so popular and the reason DeKalb County was the epicenter of this mid-century construction boom. There are a number of variations found in the ranch house, but here you will learn their major characteristics. We have already heard reports from people who now "see them everywhere!" And if you think you already know everything about the ranch house because you grew up in one, we might have a few surprises for you!
Decorative Arts from the 
Permanent Collection
This exhibit features a sampling of pieces from the DeKalb History Center's holdings, acquired over the nearly 70 years since the organization was established. The emphasis is on antique furniture, with some items previously owned by prominent DeKalb County citizens such as author Caroline McKinney Clarke, Judge Charles Whitefoord Smith, and Bishop Warren Akin Candler. Most objects date from the early 19th century to the early 20th century.