Open Daily: Monday-Friday, 10 am-4pm
Saturday, May 27, 10 am-5 pm | Sunday, May 28, Noon-4 pm
Old Courthouse on the Square | Main Floor
The DeKalb History Center has four exhibits on the main floor of the historic Old DeKalb County Courthouse.
Decorative Arts from the Permanent Collection
This new exhibit features a sampling of pieces from the DeKalb History Center's holdings, acquired over the nearly 70 years since the organization was established. The emphasis is on antique furniture, with some items previously owned by prominent DeKalb County citizens such as author Caroline McKinney Clarke, Judge Charles Whitefoord Smith, and Bishop Warren Akin Candler. Most objects date from the early 19th century to the early 20th century.
Tears and Curses: A Human Focus on the Civil War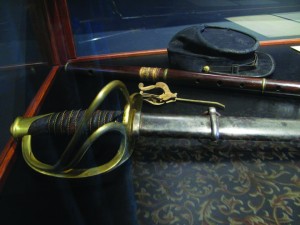 This exhibit presents an intimate opportunity to view a small portion of our Civil War collection and consider the impact of the war on a local scale. We present artifacts with personal meaning to help you feel the point of view of an individual. The title is from a letter in our collection written by Private Dewitt C. Morgan to a woman who may have been a sweetheart. Angry at the Union forces, he wrote, "They sow tears and curses – they shall reap infamy and overthrow."
Highlights from the Guy Hayes Collection: Food, Fun & Fashion in the Modern Era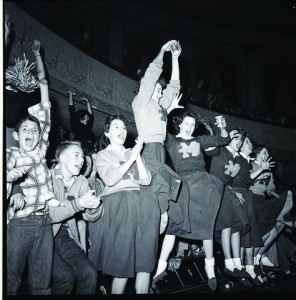 This exhibit represents a small selection of black and white photographs from the Hayes collection and provides a unique view of food trends, clothing styles and recreational diversions of the 1950s and 1960s. He was a regular contributor to The Atlanta Journal, The Atlanta Constitution and The DeKalb News/Sun. Hayes' work included current events or staged shoots to illustrate stories as requested by these newspapers. This resulted in a lack of diversity of the Georgians represented during these decades. As Georgia was segregated in its public arenas, so too were its newspapers and their readers.
The Mid-Century Ranch House: Hip and Historic!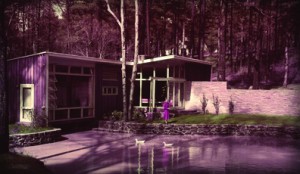 The ranch house has reached the age (50 years or older) which makes it eligible for the National Register. Citizens of DeKalb County see many examples of the ranch house around them. They are so common it is almost easy to disregard the patterns of history these houses illustrate. Visitors to this exhibit will learn why this house type was so popular and the reason DeKalb County was the epicenter of this mid-century construction boom. There are a number of variations found in the ranch house, but here you will learn their major characteristics. We have already heard reports from people who now "see them everywhere!" And if you think you already know everything about the ranch house because you grew up in one, we might have few surprises for you!