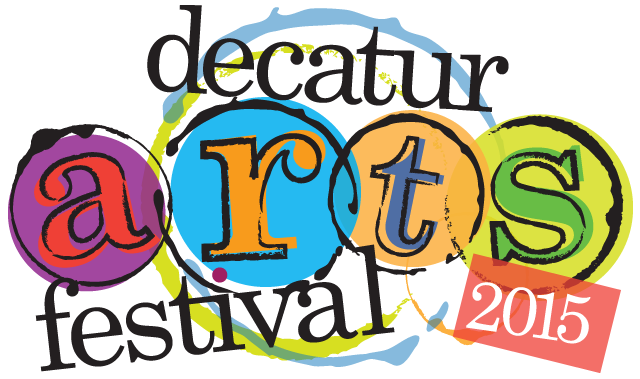 saturday, may 23 • sunday, may 24 • downtown decatur
Memorial Day weekend is quickly approaching and this year's festival bursts with artful opportunities and events — artist market, live musical performances, improvisational and stand-up comedy, a children's festival and parade, literary events, dance performances and more! But remember there's plenty of fun to be had at the pre-festival events too.
Take a stroll downtown during Sidewalk Saturdays, a pop-up, street-side art event. Enjoy engaging storytellers, musicians, dancers and more May 2-16. Join us for the 2015 festival poster unveiling on the old courthouse square May 7. See exhibits at shops, galleries and restaurants on May 22 during Artwalk, Decatur's largest one-night gallery event – now with a DJ and fire twirler.